Let's have a unique museum in Prague that is not found anywhere else!
We aim to broaden awareness of mead, our most traditional and oldest alcoholic beverage, which made the Czech kingdom famous more than thousand years ago. We want to promote quality and honest mead producers and to create a unique museum not found anywhere else.

Mead is the most noble alcoholic beverage. Did you know that in order to get one liter of mead, you need to amass so much honey that it takes 400 bees their whole lives to gather the nectar for it?

Mead is made not only here, but everywhere in the world, where people keep the bees. You will have a chance to taste dozens maybe hundreds of meads from Europe and world-wide. The museum exposition will feature history of mead production, recipes, and other interesting information from all around the world. You will become a mead expert in no time :-)

There will be no other place on Earth, where you could taste hundreds of mead varieties! It will be unique. And it can be in Prague!
What will the Mead Museum look like and what will it offer?
There will be two main rooms in the Mead Museum
shop and tasting room will offer meads from the Czech Republic, Slovakia, and other countries. Apart from this, there will be other goods such as different types of mead, propolis salves, mead cosmetics etc., made exclusively by regional producers, small-scale beekeepers. Also on offer will be mead on tap and mead mixed drinks
mead exposition and history - you will be introduced to the whole process of mead production – from beekeeping and honey collection to the production and its variations, all available on information panels.
tasting evenings and other events will be held on the premises
To help you imagine the Mead Museum interior, we placed the initial designs from our architects next to the campaign. We can already imagine it done!
Support us, share us, so we can have a glass of the best mead together in our place this spring.
News
November 2015 – we rented a place in the center of Prague, near Mánes. However, it needs an investment of about 250,000 CZK for necessary interior changes, and another 250,000 CZK for the furnishing and the exposition itself
February 2016 – we are working on interior changes required by authorities in order to be used as a museum
March 2016 – Mead Museum's new logo and identity in preparation
April 2016 – opening of mead and honey shop in a special mode
Rewards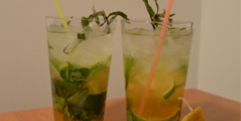 Pozvi ji na drink
Namícháme ti 2 speciální velké medovinové drinky. Drinky s medovinou nenajdeš v žádném baru, jen u nás!
Darklover mojito, grepovina, british acacia, lesní drambuie a mnohé další...
250 CZK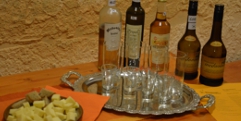 Klasická degustace
Ochutnávka 12 druhů medovin s občerstvením. Výklad o historii a výrobě medoviny. Platí pro 1 osobu.
400 CZK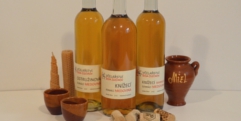 Domácí je nejlepší
Obdržíš 3 nejlepší medoviny roku 2015 od domácích malovýrobců, které nejsou běžně v prodeji.
700 CZK
...jako před tisíci lety
Keramický džbán se staročeskou medovinou přímo z dubového sudu. Džbán (obj. cca 1 litr) bude oražen logem Muzea medoviny a rokem 2016.
V ceně zahrnuto balné a poštovné. Při vyzvednutí osobně v Muzeu ochutnávka 10 medovin zdarma.
950 CZK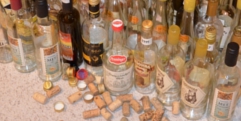 Chci ochutnat úplně všechno!
Nachystáme ti speciální celovečerní ochutnávku medovin. K tomu budeš samozřejmě (povinně:D) pozobávat občerstvení, jinak brzo odpadneš a to by byla škoda, ne?:) S sebou můžeš vzít navíc zdarma drahou polovičku nebo kohokoliv jiného.
Termín ochutnávky si vybereš z mnoha nabízených.
1 200 CZK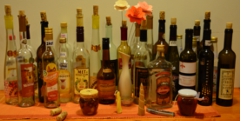 Rok na medovině
Získáš úplně exluzivní členství v Muzeu medoviny. Přijď ochutnávat medoviny do Muzea medoviny kdykoliv budeš chtít. Budeš dostávat i pozvánky na neveřejné degustace nových vzorků. Takže budeš vždy první, kdo ochutná medoviny z dalekých koutů světa, třeba i z Austrálie. Ne všechny medoviny, které ze světa přivezeme, budou totiž v nabídce pro běžné smrtelníky:)
Platnost 1 rok od 1. návštěvy.
1 500 CZK
Velký fajnšmekr
Za tvou podporu získáš něco, co už nikdo jiný mít nebude. Limitované edice medovin, které již nejsou v prodeji, ale držíme je pro vás v archívu.
Včelco Bohemiana medovina skořicová (ročník 2013)
Včelovina barrique zrála v dubových sudech od Jack Daniel's (ročník 2014)
Tekovská medovina kořeněno-bylinková (ročník 2014)
V ceně zahrnuto balné, poštovné a křehkovné. Při vyzvednutí osobně v Muzeu ochutnávka 10 medovin zdarma.
1 900 CZK
Opening párty
Exkluzivní celovečerní VIP otevíračka. Křest prostor. Archivní medoviny, pochoutky s medem, zákusky, sýry a hlavně skvělá zábava. Setkání s celým týmem, který se podílel na realizaci. Příběhy z natáčení i bez natáčení.
Profesionální fotky z večera. Karton nejoblíbenějších medovin s sebou domů.
2 500 CZK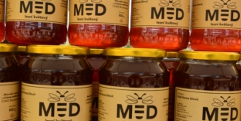 Rok na medu
Každý měsíc tu budeš mít nachystané kilo medu pokaždé od jiného včelaře. Na konci roku před vánocemi ti navíc připravíme i speciální dárkový balíček s medy, např. se sušeným ovocem a dalšími včelími produkty.
3 500 CZK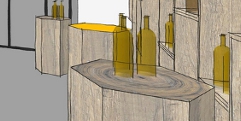 Vlastní degustační stoleček
Za tvůj velkorysý příspěvek necháme vyrobit stylový šestiboký degustační stolek z dubového dřeva, který ponese vyryté tvé jméno.
Součástí odměny je i klasická ochutnávka pro 2 osoby.
5 500 CZK
Muzeum jen pro vás
Za tuto podporu ti poděkujeme v prostorách Muzea medoviny na pamětní tabulce a krom toho si budeš moct přednostně vyrezervovat prostory Muzea pro večerní soukromou akci (18-22hod.).
Můžeš pozvat své přátele, kolegy, obchodní partnery, uspořádat oslavu, firemní akci. Ideální pro předvánoční večírek anebo v průběhu roku jako oslavu narozenin.
Připravíme ti samozřejmě i klasickou ochutnávku medovin a občerstvení až pro 15 osob.
10 000 CZK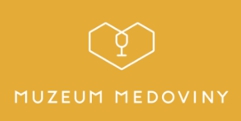 Generální donátor
Celovečerní soukromá firemní akce, exkluzivní degustace pro 2, rok na medovině pro 2, rok na medu pro celou rodinu.
Velké poděkování s vaší fotkou, příp. logem firmy ve vstupních prostorách.
50 000 CZK
Special fundraising account information
Account number: 2900960735 IBAN: CZ8220100000002900960735
Variable symbol: 101 to 112 according to the reward
Amount: according to the reward or more:-)
Notes: your name and contact
If you enter your e-mail into the dialog window, you will get updates on the campaign progress.
We believe that the amount will be raised over this year, but we did not set the campaign deadline.
Fundraising policy
Delivery: you can start collecting your rewards or your deliveries after the first part of the Mead Museum premises are open – i.e. the shop with the tasting area. This is to be expected in May 2016.
Names of the donors will be published on our website after the exposition opens. Names of donors whose contribution is 1,000 CZK or more will be part of the Museum exposition.
Action: Museum exposition preparation will start after the whole sum is raised.
Withdrawal: in case the exposition would not be created on the premises or elsewhere, the money raised will refunded to the donors within 3 months from such decision. The sums refunded will be minus the price of the rewards already collected, including delivery. The donation can be withdrawn within 30 days from its sending to our account; the sum will be returned within the following 14 days.
The fundraiser is organized by Jiří Pouček, executive director of Kontrast Projekt s.r.o., operating the www.muzeummedoviny.cz portal and preparing the Mead Museum premises at Na Zderaze 14, Prague 2; for more information call: +420 776 814 841.